I saw an old friend yesterday. I stop on the Massachusetts Turnpike quite often at the Sturbridge rest area. In the men's room there is this tile. I first saw this tile about 3 years ago. Do you see anything?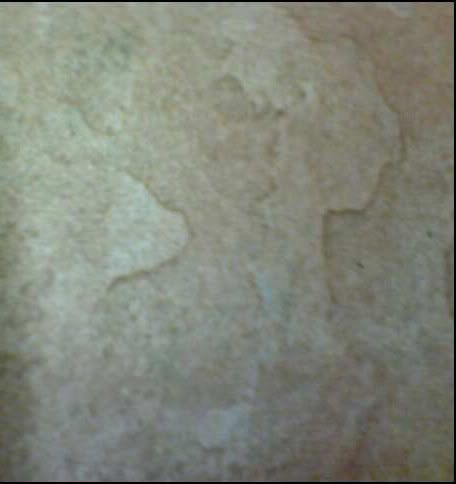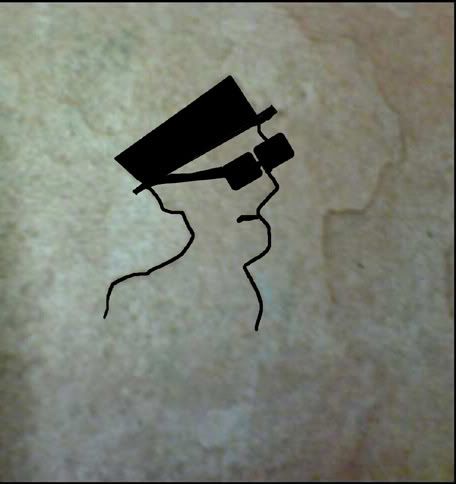 Now?
How about now?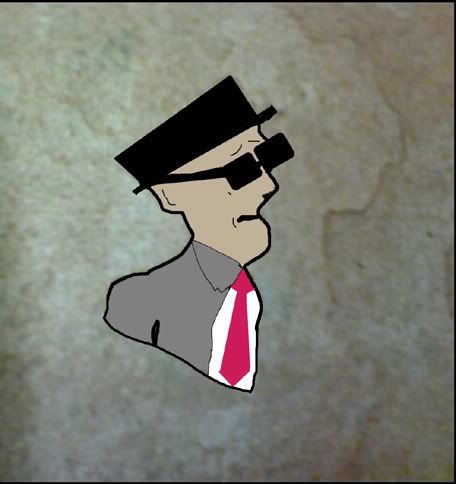 I named him Harry, because he looks like a Harry and because I'm harried when I stop to use the facilities.
It's almost like looking at cloud formations. Maybe.